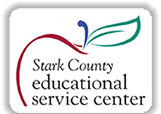 Welcome to SmartFindExpress for the Stark County Educational Service Center preschool and special education classes and the following school districts: Brown Local, Fairless Local, Louisville City, Minerva Local, RG Drage, Strasburg Local, and Tuslaw Local. Your SFE phone number is 855.255.1805.
First time using SmartFindExpress?
*You MUST first register by phone:
Your Password = Your PIN (And must be created first by phone)

Please click on the following links to view orientation videos on how to register and use SmartFindExpress:
Employee Orientation Video
Substitute Orientation Video
Download QuickTime to view videos here.